tfd classes
wide variety of live and pre-recorded classes
New to exercise?
Keen to get started but lack motivation?
Born ready & need to be challenged?
Our classes are not just about the exercise but about having fun, teaching the best technique to keep you from injury and giving everyone options to suit beginners through to the fittest.
We understand how hard it is to take the first step into the gym or into a class.  It's why we go to great lengths to make sure our team have all bases covered with options for all levels of fitness.

All classes are free to members
Install the FitSense app ready for the set up to be completed at your Induction.
Book in advance on the app.
Check in at reception to register your visit.
Waiting lists: If you are on a class waiting list and a space becomes available, you will automatically be moved onto the class and notified by email, so keep an eye on this throughout the day.  If you can no longer make the class please cancel off the waiting list or class to give someone else the opportunity to attend.
Pay as you go for guests
If you would prefer to join our classes without committing to a membership, our FitSense app easily allows you to do this.  Classes are £8.40 each:
Download the FitSense app
Select 'CREATE A GUEST ACCOUNT'
Enter our unique club code: 25699
Create your FitSense profile
To book a class, tap 'BOOK' then tap 'Pool' and select the 'Class' view from the menu
Select the class you'd like and follow the on screen instructions to book
Add card details to pay & save to make it quicker next time.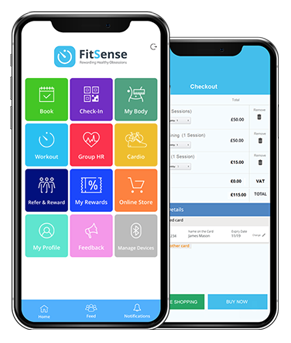 How to get your app...
Get started now…
go to the app store (iOS & Android)
search FitSense
install app
As a member you can build your own library of virtual classes to follow at any time that suits you
Here's how to book & view the pre-recorded virtual classes:
Log in to your FitSense app
'Book' (top left)
Change to class view by tapping on 'Pool', then tap 'Class'
Select your upcoming virtual classes (with an orange video camera  icon)
Click 'continue' on the next screen and the class will now show up under 'Manage Bookings' 'BOOKED'
Any time after the class 'start time' you can watch the class as many times as you like: 
Select 'Book' then 'Manage Bookings' top right
Click on 'ATTENDED' and you will see your list of virtual classes.
Tap the 'play' button (blue square with white arrow) to play the class as often as you like.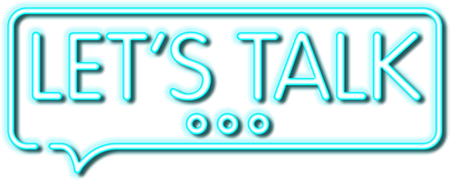 Coming up…
Live demonstrations and discussions around topics you ask us about
NOVEMBER
Sat 27th Nov 11:00- 11:30   'Learn to Overhead Press'
Wed 1st Dec 11:15-11:45 'Pump Bar Technique'
Thu 16th Dec 19:00-19:30 'Glute Bridge Technique'
Cancellation, late & no-show policy:
Should you arrive after the class start time, we may reallocate the space
We politely request a minimum of 2hrs notice to cancel a class
A charge of £8.40 per class will be payable for non-attendance
If you are a tfd gym member and would like to book using the FitSense App, follow the instructions at the top of this page.  It's so easy and means you can book and cancel classes any time.
You can also book your classes by calling us on 01235 772995