Located within tfd health club, our very own hair studio offers a place to relax whilst in the hands of our highly skilled, experienced and professional stylists.
Save
Call 01235 772995 to book or ask a question
Everyone is welcome & you don't need to be a tfd member.
Parking is free & on our doorstep.
Opening Hours
Mon 9.00am – 5.00pm
Tue 10.00am – 9.00pm
Wed 9.00am – 9.00pm
Thur 10.00am – 9.00pm
Fri 9.00am – 5.30pm
Sat 8.00am – 3.30pm
Sun Closed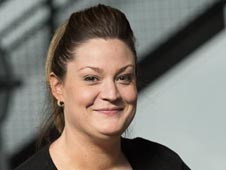 Fiona
Studio Manager & Senior Stylist
Our studio manger Fiona is an experienced senior stylist with 14 years experience in the industry. Since joining the tfd team in May 2013 she has worked full time offering daytime, evening and weekend appointments. Fiona's creativity with her colouring and styling will leave you and your hair feeling wonderful. Her fun, friendly approach to her work will make you smile, even after a bad day… Expect to have a giggle whenever Fiona is around!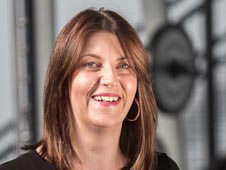 Michelle
Senior Stylist
Michelle joined the salon in April 2014 after a successful first year for tfd hair studio. With over 20 years experience, Michelle works full time and offers daytime, evening and weekend appointments in the busy salon. Her approachable manner will make you feel at ease whether it's a re-style or a quick trim you are after. If you come for a workout and would like to see if you can be fitted in for a trim, just pop your head in to see Michelle.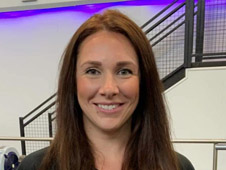 Jess
Senior Stylist
Jess trained with one of the top London brands in 2007 and has continued to provide the full range of hair services ever since.  With great training, experience, creativity and a love for life, tfd were pleased to welcome Jess to the team in November 2019.   Working mornings, daytimes, evenings and Saturdays Jess will be able to fit you in to a time that fits around your busy schedule.
Cancellation Policy
To avoid unnecessary disappointment we kindly ask for 24 hours notice if you would like to change or cancel any appointments. If 24 hours has not been given, we reserve the right to charge the full appointment price. Any missed or forgotten appointments will also be charged at the full appointment price.
Exceptional circumstances will be taken into consideration.