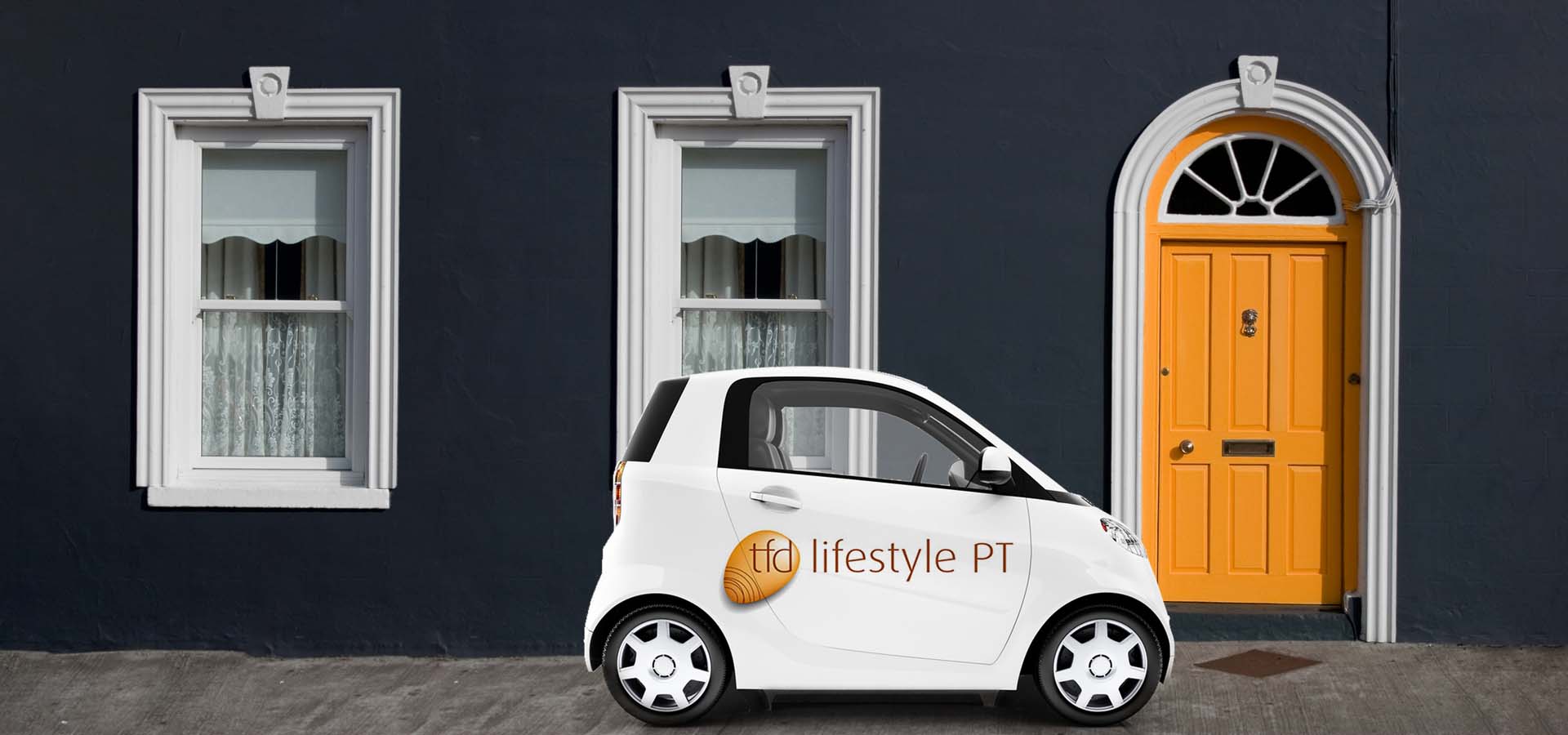 Welcome to tfd LifeStyle PT, offering high quality personal training to fit around your busy life. We bring tfd's ethos to you!
With 14 years of helping people achieve their goals at tfd Gym we are now moving out into the community by sending our team of trainers into your home. They have honed their skills in listening, coaching and adapting the training experience to keep sessions interesting, informative and challenging. Having tfd as a base our trainers see a wide variety of clients and are able to use our experience to help them develop programmes that aid clients in achieving their goals.
Save
Save
We offer two simple packages to give you some flexibility as we understand that Personal Training is an investment in your life.
The Five
Five 1hr sessions £250 – expire 5 weeks after purchase date
The Ten
Ten 1hr sessions £480 – expire 10 weeks after purchase date
A free telephone consultation is required prior to booking. Just follow the simple steps below to get started…
Step 1
Email us to arrange a free telephone consultation. Well, this is actually more of a chat to get to know you a little and find out what makes you tick.
This way we can match you with the right Personal Trainer for you and your goals. This is completely without obligation, you decide where you take it from here.
If you have more questions, just email us and we'll be happy to help.
Step 2
Having made the decision to give it a go you'll need to register by completing the LifeStyle PT questionnaire.
At the end of the questionnaire you'll be asked when your preferred days and times are.
As soon as we receive this we will get to work matching you with your Personal Trainer and doing our best to achieve your preferred date and time and will get back to you as quick as we can.
Step 3
Once we've agreed the dates, we will request payment for the chosen number of sessions.  You can pay for your sessions using the payment button here.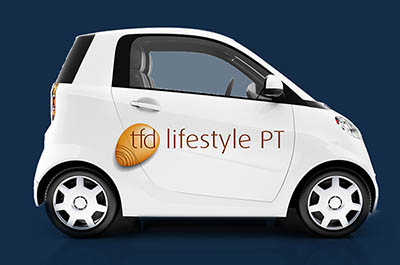 Final Step

Your PT will arrive at your door on the booked date & time ready to get you started.
If you have a set time & day that suits you, it's easy to pre-book your next bundle of sessions by paying on line in advance.
My keen interest and passion for health and fitness started aged 15 when I joined a local aerobics class. It was from here that my love for helping others with their exercise, health, fitness and nutrition goals grew.
I am a level 3 qualified Personal Trainer, Gym Instructor, Mat Pilates Teacher and Pre and Post Natal Exercise Specialist.
After 13 years in the industry I can honestly say I love what I do!
As a mother of three young children, I also know how valuable time is and sometimes there are just not enough hours in the day, however, I strongly believe that everyone can find the time for exercise in whatever shape or form!
Claire G
How can you achieve your health and fitness goals? By removing the barriers that obstruct you, and by embracing a more mindful approach to a better you. I'm intrigued by the close relationship between physical activity and positive mental health and I'm passionate about sharing this with my clients.
I am a qualified Level 3 Personal Trainer and I enjoy working with people of all ages and fitness levels. I believe everyone can find a fitness and nutrition plan to suit their individual needs and lifestyle. I am involved in a variety of disciplines, from horse riding to spin. I
discovered the benefits of kettlebells over 10 years ago and I love incorporating them in my training.
Whether your goal is to run a marathon or simply improve your self-confidence, with the support of personal training, your journey will be well underway. To me, fitness should be about challenging yourself but, more importantly, it should be about having fun!
Louise
With a personal interest in training hard, good nutrition and work life balance, I aim to pass on my knowledge to help people achieve their goals in all these areas.  As with my training, I take care to teach quality technique to get results fast and injury free.  I structure individual training plans to include lots of variety to aim for a full body workout adding in extra focus on specific areas discussed in the initial goal setting.
After qualifying as a level 3 Personal Trainer in 2010, I get a great deal of satisfaction seeing my clients aged 19 to 75 become stronger, change shape, lose weight, sculpt & tone muscle, build confidence and improve motivation.
Alex
I was a very late entrant to the Fitness Industry at age 43 in 2001, initially inspired by my success helping people to achieve their weight management goals.  I was already teaching Group Exercise classes and decided on a complete career change to qualify as a Level 3 Personal Trainer.
Now some years on, and in the best shape of my life, I am living proof to clients that it is never too late to develop and improve strength, cardio fitness, flexibility and good body shape!
My client base is extremely wide ranging.  At one end are older clients requiring rehab after illness or to offset chronic conditions, whereas at the other are those who are very fit and relish being continually taken further out of their comfort zones.  I am comfortable training clients of all ages (so far my youngest has been 6, my oldest 80+) and am able to develop regimes appropriate for everyone, ensuring that they are challenged and able to make progress at their own level.  I regularly research fitness and nutrition issues to ensure that what I deliver is both appropriate and up to date.  I am passionate about helping clients achieve their goals and strive for more!
Christine