What's 'appening...
speedy updates on everything tfd-ish
Class schedule for January 2020…
We have a few additions and changes to our class schedule for January so be sure to check them out! Why not mix it up and try a new class or two?
Brand new: Friday 10.15 Pilates with Christine, Wednesday 19.15 Cardio Combat with Steffi and Monday 18.00 Cardio HIIT with Blake. Blake is also taking on Thursday morning 09.15 Spin & 09.45 Circuits, as well as Tuesday morning 10.00 Kinesis and 10.30 Keep Fit 60+.
Changes: Anthea will be taking over Tuesday 09.00 Spin, Ema is taking over Thursday 17.45 Dance Fit and Damian is taking over Wednesday 10.30 Kinesis Tone. Olga will be looking after Jim's Tuesday 19.30 Mind and Body Yoga while he is away. Mondays Boxing Bootcamp with Aliysa will now be at 19.15.
tfd members can book 7 days in advance via the FitSense app. Non-members are welcome at £8.40 per class and can book 2 days in advance at reception.
Friday 31st January 7.00-8.00pm
Cardio Combat/Konga/Strong Medley Class
Friday 14th February 7.00-8.00pm
Dance Class Medley to girl bands, pop princesses & rock chicks
8.00pm Mocktail & Chinwag
Steffi, Jo, Hayley
Weightlifting Technique Workshop
Damian, Ash, Blake
Free to members. £8.40 for non-members.
Booking available for members via the FitSense app or by calling us on 01235 772995.
Brand new top of the range Technogym equipment!
We have taken delivery of some BRAND NEW equipment in time for Christmas!
Try out our top of the range Technogym equipment in your next workout.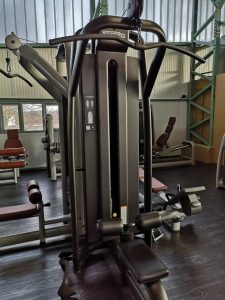 New equipment includes:
Cable lat pull down
Plated lat pull down
Squat racks
Bench press rack
Pivot
T-bar row with chest support
Not sure how to use it? Ask one of our instructors for a demo!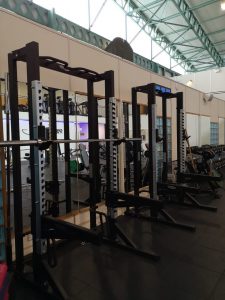 Enjoy and let us know what you think!
#TFDChallengeOn Facebook page
Join in and keep up to date with all the latest tfd challenges on our #TFDChallengeOn Facebook page. We will post regular challenges, updates and demonstrations from our instructors to help you complete these.
We want to emphasise that entering into these challenges, isn't about winning. It's about the journey you take on every time you enter the gym and the journey of preparing your body for the next goal, pushing your physical and mental capabilities.
Get involved and feel free to ask any one of our instructors to demonstrate or help you with any challenge entries. Included in every membership is the ability to book in time with our instructors who will help you develop your technique or create a program to help you fulfil your fitness goals, so make the most of this time and chat to one of the team.
Gym Opening Hours
Mon – Thu               6am to 10pm
Fri                           6am to 9pm
Sat – Sun                8am to 4pm
Bank Holiday          8am to 12pm