Stay motivated...
a blog to inform, motivate, inspire and make you giggle
From instant tips and recipes through to great stories from some of our members.
If you have an inspirational story that you're happy for us to share in our blog, please get in touch!
tfd members can enjoy the benefits of tfd running group at the weekly session on Tuesday evenings. Up to 20 tfd members meet weekly to join into a planned 5km or 10km route around the local area. All tfd members are welcome and you can join the facebook group tfd...
read more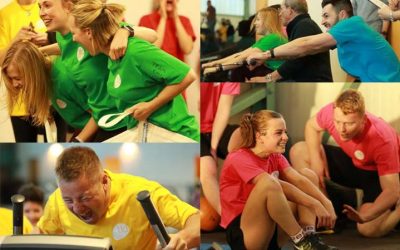 March 31 2017 saw the return of the tfd Superstars event where the tfd trainers went head to head with their teams of 6 people to win the glass trophy! Trainers Sean, Emily, Blake, Lisa, Hannah & Owen gathered their team members over a few months leading up to the...
read more